Posted on Tuesday, September 27, 2022 07:35 AM
On Thursday, September 22, the Municipality of Greenstone hosted soccer windups in the communities of Geraldton and Longlac. Both events were held at the local Community Centres and the Geraldton children were treated to a visit from Sparky the Fire Dog! The windup involved a barbeque and treats, along with the presentation of trophies to all participants in attendance. If your child was unable to attend, please contact us to arrange pick up of their trophy.
The 2022 Soccer Season began in...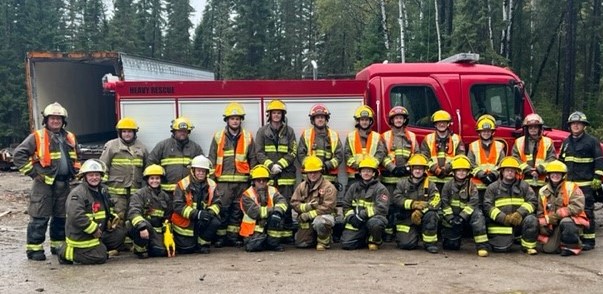 Posted on Monday, September 26, 2022 04:47 PM
Municipal Volunteer Firefighters Participate in Vehicle Extrication Training
On September 16-18, 20 members from the Greenstone Fire & Emergency Services, Hornepayne Fire Department and Manitouwadge Fire Department spent the weekend building cutting-edge skills – and relationships – aimed at keeping their communities safer.
The Volunteer Firefighters received over 20 hours of cutting-edge training with extrication exercises. This two and a half-day advanced vehicle extrication training course...
Posted on Friday, September 23, 2022 09:44 AM
Please note that all Municipal offices and facilities will be closed on Friday, September, 30th, in recognition of the National Day for Truth and Reconciliation. Garbage collection normally performed on Fridays has been rescheduled for an alternate day.
In June of 2021, the federal government announced the creation a new statutory holiday known as the National Day for Truth and Reconciliation, to be recognized on September 30th each year. This day fulfills the Truth and Reconciliation...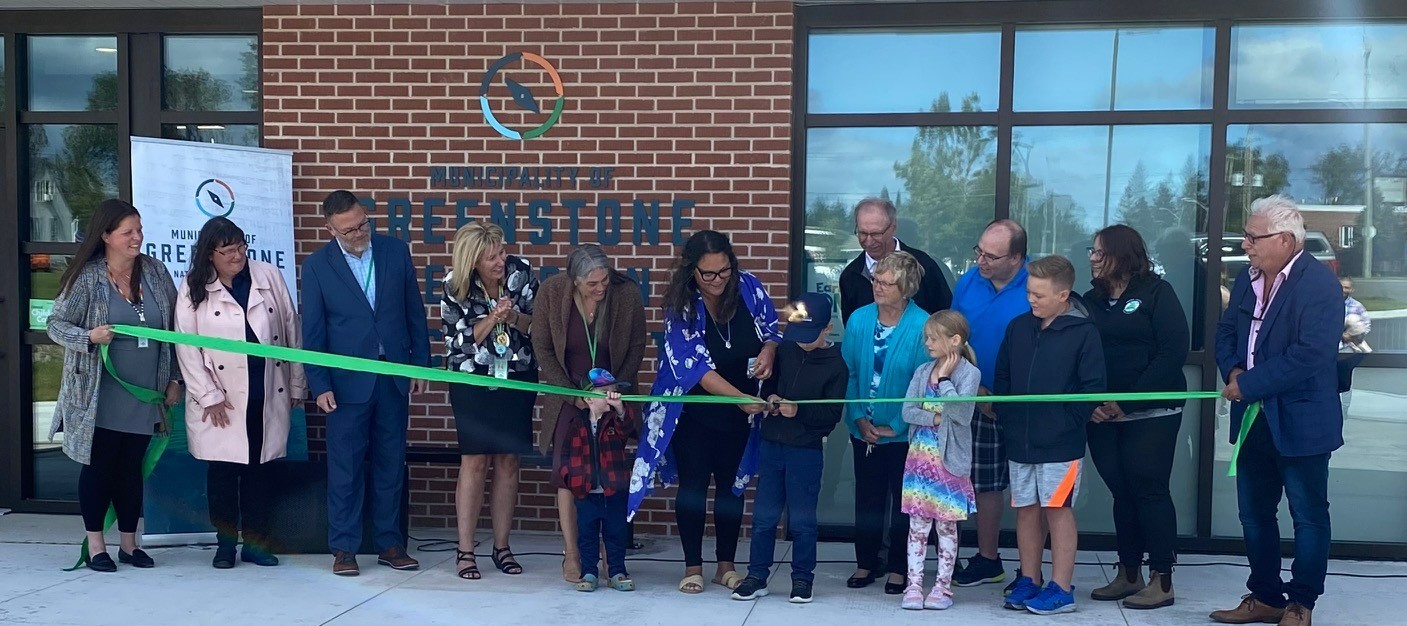 Posted on Tuesday, September 13, 2022 02:00 PM
The Municipality of Greenstone and the Superior-Greenstone District Board hosted the Grand Opening Ceremony for Geraldton Day Care Centre and EarlyON Centre on Wednesday, August 31, 2022, at 2:00pm.
The formal ceremony began with a welcome from Master of Ceremonies, Mark Wright, CAO Municipality of Greenstone, who then introduced multiple speakers:
Principal of B.A. Parker Public School – Heidi Cloutier
Mayor of Greenstone – Renald Beaulieu
Municipal Manager of Day Cares & Parent – Tatum Blanchette
SGDSB...
Posted on Thursday, September 01, 2022 03:01 PM
NOTICE IS HEREBY GIVEN that, the list of all persons entitled to be electors for the 2022 Municipal and School Board Elections in the Municipality of Greenstone has been prepared by the Clerk.
As of September 1, 2022 all electors should ensure that their names and relevant information are correct on the Voters' List by visiting their Ward Office during regular office hours:
1800 Main Street, Geraldton Ward
285 Main Street, Beardmore Ward
105 Hamel Avenue, Longlac Ward
200 Center Avenue, Nakina Ward
A...